Nonprofit New York created these awards in 2006 and manages the program in collaboration with The New York Community Trust and The Clark Foundation. WNYC is the media partner of the program, which is also supported by the Ford Foundation, JPMorgan Chase, RSM US LLP, and Columbia Business School Executive Education Programs in Social Enterprise.
---
Nonprofit New York exists to strengthen and unite New York's nonprofits. We're building a thriving community of extraordinary nonprofits — a relentless, collective force for good. With nearly 1,600 member organizations, we've been building a powerful nonprofit community in New York for 35 years, driven by the belief that when one nonprofit is stronger, all of us are stronger. Nonprofit New York is a 501(c)3 nonprofit membership organization based in Manhattan.
---

Since 1924, The New York Community Trust has been the home of charitable New Yorkers who share a passion for the City and its suburbs—and who are committed to improving them. The Trust supports an array of effective nonprofits that help make the City a vital and secure place to live, learn, work and play, while building permanent resources for the future.
---

Philanthropy New York's 285 member organizations – including some of the leading private, corporate, family and public grantmaking foundations in the world – recognize that a vibrant and well-managed nonprofit sector is fundamental to healthy communities. Collaborating in the Awards provides Philanthropy New York an important opportunity to celebrate management excellence among our members' nonprofit partners, learn from their experience, and help build greater capacity in the sector. Philanthropy New York is the principal professional community of philanthropic foundations based in the New York City region with a mission of enhancing the ability of philanthropists to serve the public good. Philanthropy New York members recognize that without extraordinary grantees, there would be no effective grantmaking programs.
---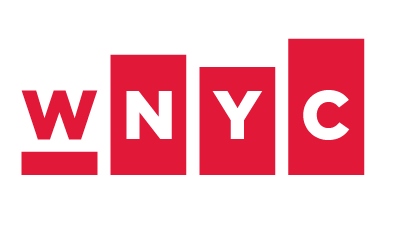 From its state-of-the-art studios in New York City, WNYC is reshaping audio for a new generation of listeners, with groundbreaking, innovative radio programs and podcasts that include Radiolab; Freakonomics Radio; On the Media; Here's the Thing with Alec Baldwin; Death, Sex & Money; and New Tech City, among others. With an urban vibrancy and a global perspective, WNYC is America's most listened-to public radio station and the home to an award-winning newsroom of 70 journalists.
---

Columbia Business School Executive Education Programs in Social Enterprise are designed to address the specific needs of nonprofit professionals at various stages of their executive development. The Senior Leaders Program for Nonprofit Professionals and the Developing Leaders Program help professionals develop the necessary skills to help their organizations today and in the years to come.
---