Programs Director Taina Sanon spoke with Aubre' Murphy of The WarPaint Project, a member organization of Nonprofit New York. We will continue to highlight the work of our members because we believe when your nonprofit is stronger, all of us are stronger.
Tell me about the organization and what you do.
The WarPaint Project creates one-of-a-kind acrylic paintings to act as a centerpiece to a gift-giving event where an individual fighting a life-altering diagnosis is recognized and honored as a Warrior of Life. A 'Nomination Form' is submitted by a family member or friend containing details that will be used to create a 20"×20" (or larger) painting that is donated and shipped for free to Warriors of Childhood Cancer, Autism, Breast Cancer, and other illnesses. The Nomination Form also gives us permission to share the diagnosis day, treatment, challenges, and fundraising efforts, so that we may find our Warriors additional support when we share their Warrior Story. We also invite anyone to donate small items, as gifts, that are placed alongside the painting.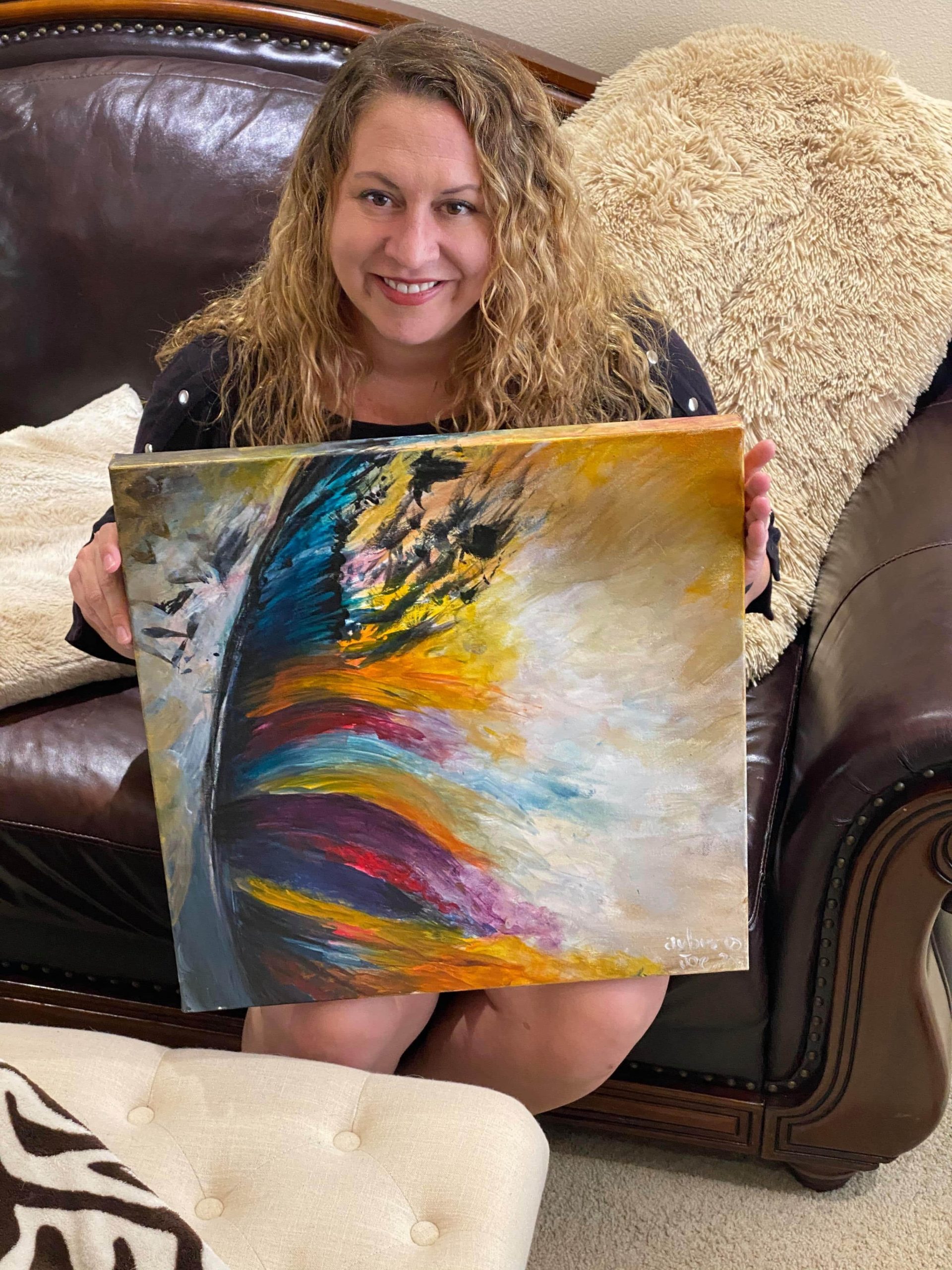 Today, the Warpaint Giftbox contains a journal, a song written for our project, books, games, jewelry, and more, totaling more than two dozen donated items for our Warrior's Tribute. When the painting arrives, videos and photos are shared, showing a moment when our Warriors learn the powerful inspiration behind their fight. To be acknowledged and celebrated for their bravery and inner-strength isn't common; our Warriors don't hear enough how special they are. We hope to show other artists, crafters, and Warriors a world where handmade gifts created for those who deserve to feel supported. We can all do more, stuck in a world where typing 'prayers' with a prayer emoji has become enough. We stop and create for them, a moment that Cancer can't touch, where everything in the world is good for a while, as they open gift, after gift, from people who cannot wait to hear another nomination has come in. Since February 5th, 2019, my husband and I have accepted 309 Nominations for this experience and 269 have been shipped and received. We pay for all materials out of pocket, including shipping throughout the United States. This is a free gift that we all gain something life-changing from. 
To see a woman fighting lung cancer is wearing her Warrior Bracelet and her social media profile picture is her standing in front of her painting, is the image of our greatest achievement. We create and donate paintings and include dozens of additional gifts, to honor and show Warriors of Life the power of their fight; by knowing their story we learn the true meaning of gratitude, of family, of friendship and community, and of faith. They show us the answer to 'what if?' and give us hope in knowing it will be okay. Since February 2019, our Warpaint Project has changed our lives 300 times over, with every painting we are given incredible guides to life, love, and loss. We share our experiences painting for each of our Warriors with hopes our friends and supporters can take away lessons of their own. We can change the world, one gift at a time, one Warrior at a time, all we have to do is care so much it becomes a gift. We need help, we need funding, and we need more resources for our Warriors. We give hope, we give beautiful gifts, and we want to make it bigger, and more valuable than ever.
How many are on your team?
Two, my husband and I
Servicing how many of the nonprofit population?
309 Warriors to date
Where do you see your organization in the next five years or ten years?
Books, Guided Journals, Art Lessons, Writing Activities, and franchising the Warpaint Project to other artists so they begin their own chapter.
How has partnering with Nonprofit New York helped you succeed?
So far, we have not found support beyond our doing. We look forward to partnership with anyone who will help save our project with funding and resources.
What are you currently working on that you want us to mention to our membership?
Prints that Pay, allowing anyone to purchase a print of any painting made for our Warriors, with 50% profits given back to the Warrior whose artwork was purchased.