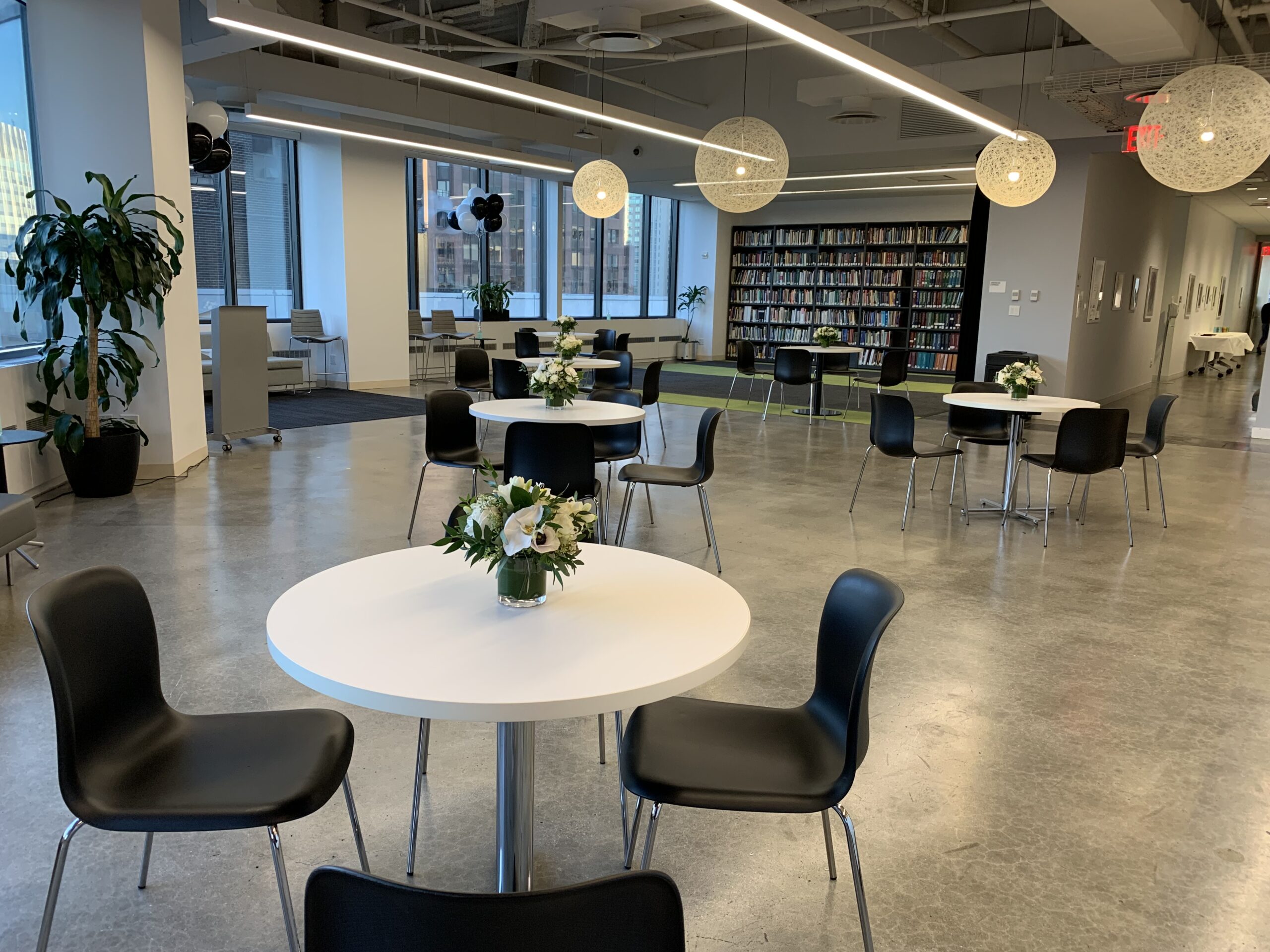 ---
As a place to convene and connect, our Convening Space in lower Manhattan now offers a state-of-the-art, multi-functional facility ideal for foundations, nonprofit organizations, or any group looking for space in which to host meetings, conferences, seminars, and strategic planning sessions.
Candid's renown Andrew Carnegie Library Space and our Clark Training Space are both available for your event needs. Named after two generous, longstanding supporters of our social sector training and outreach, these convening spaces are light and spacious, and offer a pleasant and comfortable atmosphere for work and social gatherings. The facility is wheelchair accessible and fully compliant with all other Americans with Disabilities Act specifications.
Candid's Andrew Carnegie library space accommodates up to 80 meeting attendees, while the Clark Training Space, equipped with state-of-the-art audio and visual equipment, can accommodate up to 70 people. Reservations can be made for full or half-days between Monday to Friday, 8 a.m. to 6 p.m. ET. Seating may be configured in several ways, including theater, classroom, and board room style arrangements. Rental fees include a reception area, a catering pantry, and Wi-Fi access, and a full range of audio/visual equipment for Clark room reservations.
We also have conference rooms available for rent, suitable for meetings for 4 to 12 people. If you are interested in renting the space, please send your inquiry to [email protected].