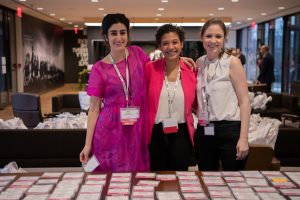 Whether you're a large organization with a storied legacy or a small nonprofit building your base, Nonprofit New York's Nonprofit Excellence Awards are designed to help you reach your full potential. And our Best Nonprofit Conference--the culminating event for the year-long Awards process--is an opportunity for all of us to learn from and aspire to the best management practices of exceptional organizations. Our second annual Best Nonprofit Conference on December 10, 2019, was a jam-packed, fun-filled day where nonprofit professionals, consultants, funders, and partners learned, strategized, and connected.
Our goal was to put on a conference that was both useful and inspirational. All conference participants reported having learned something new and over 98% reported they intended to apply what they learned to their own management practices! We kicked off the day with a panel discussion featuring the three 2019 Awards finalists: Henry Street Settlement, Literacy INC., and The HOPE Program. They shared the reasons for their selection and gave us all a lot to aspire to.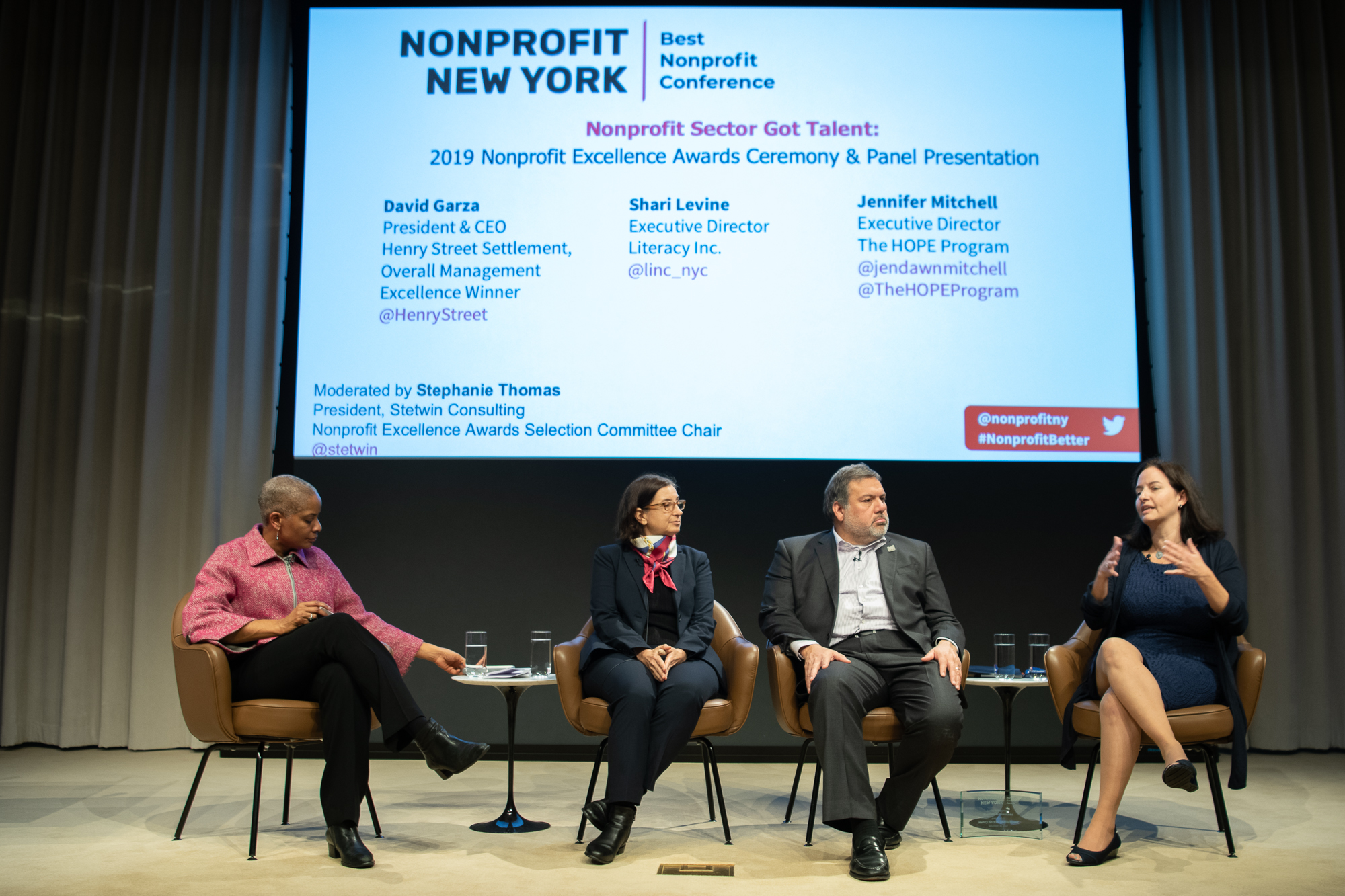 We wanted to make sure every participant got useful and applicable information all-day-long. So the breakout sessions focused on the Key Areas of Nonprofit Excellence, encouraged conversations in the audience, and empowered participants to begin to develop plans for implementing the tools and strategies they'd picked up throughout the day. Participants also took home an amazing program book, which was full of practical tools, templates, and checklists referenced in the sessions. It also included a sneak preview of the application questions and scoring tips for the 2020 Nonprofit Excellence Awards.
In addition to plenty of engaging content, we also had lots of fun. From the magenta-clad staff to the TV-inspired session titles, to a live photo booth, speakers, and attendees alike were seen laughing and enjoying themselves. Check out our conference photos and see for yourselves! We celebrated the close of the conference with a wine & cheese mixer in the lovely Ford Foundation Garden.
We thank our amazing Awards program funders and Conference sponsors for your support (and all the nifty swag). And our most sincere and heartfelt thanks to the Selection Committee, who continue to share their wisdom with us, learn with us, and grow with us.