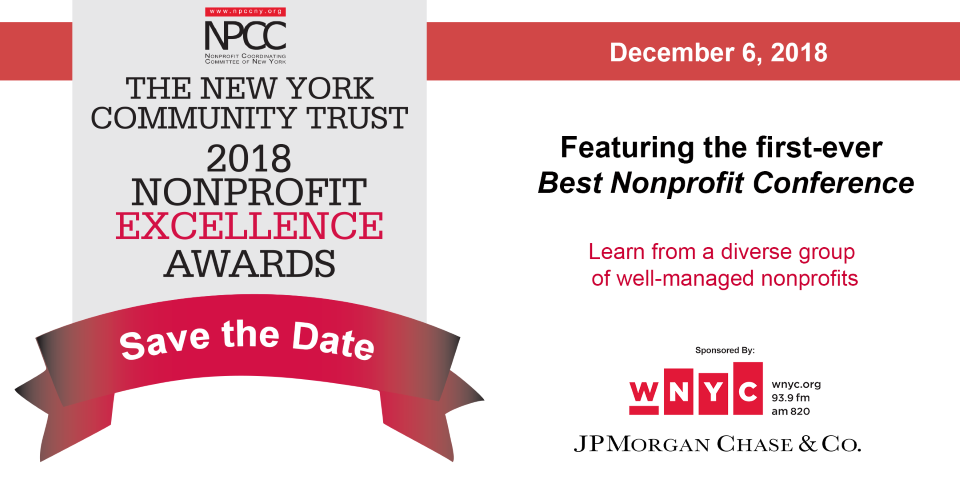 Register to attend NPCC's inaugural Best Nonprofit Conference, the culminating event of The New York Community Trust 2018 Nonprofit Excellence Awards! We're excited to announce we've expanded the format of our event for the Awards from a half-day panel presentation to an all-day conference! This event incorporates concepts and strategies that enhance learning, such as:
Panel discussions that prioritize peer engagement and participation.
Templates, tools, and other takeaways from each session that you can implement immediately at your organization.
Highlighting this year's winners and prior winners of the Awards to show how our Eight Key Areas of Nonprofit Excellence translate into best practices.
We want every attendee to leave this conference with increased knowledge, coupled with strategies and tools that they can use right away. Join us for this valuable nonprofit networking opportunity to meet with experts and your peers!
We're offering current NPCC members a special discounted price of $150 per ticket! For information on how to receive this discount price, contact NPCC Education and Training Manager Aaron Covarrubias at [email protected].
Not an NPCC member but interested in joining? Sign up as a member and save $100 off your ticket price! Learn more about becoming a member, or contact Membership Manager Taïna Sanon at [email protected].
Time
Best Nonprofit Conference Agenda
8:00 – 8:40
Let's eat! Networking Breakfast
8:40 – 9:30
Let's talk! Plenary
9:40 – 10:55
Measuring Up: Five data sources you already have and how to use them
What the Tech? How to use what you've got strategically
11:05 – 12:20
Risky Business: Things you're already doing to manage risk, and how to do it better
Oops/Ouch: Practices and resources you can use today to have authentic conversations about DEI
12:30 – 2:00
Let's Celebrate! Lunch & Awards
2:10 – 3:25
Follow the leader: Transforming current HR practices into a leadership pipeline
With a little help from my friends: How to raise more money with the resources you already have
3:35 – 4:50
Telling your story without kittens: Ways to use communication strategies to reach more people
How to turn on a dime: Use your current budgeting process to plan for change
5:00 – 5:30
Let's stay connected! Learning and reflections from the day
The Nonprofit Excellence Awards recognize outstanding management practices in NPCC's Eight Key Areas of Nonprofit Excellence, which are: results and impact, governance, financial management, diversity, equity and inclusion, human resources, information technology, communications, and fundraising. The program, now in its 12th year, also recognizes the overarching organizational commitment to fostering curiosity, equity, and innovation.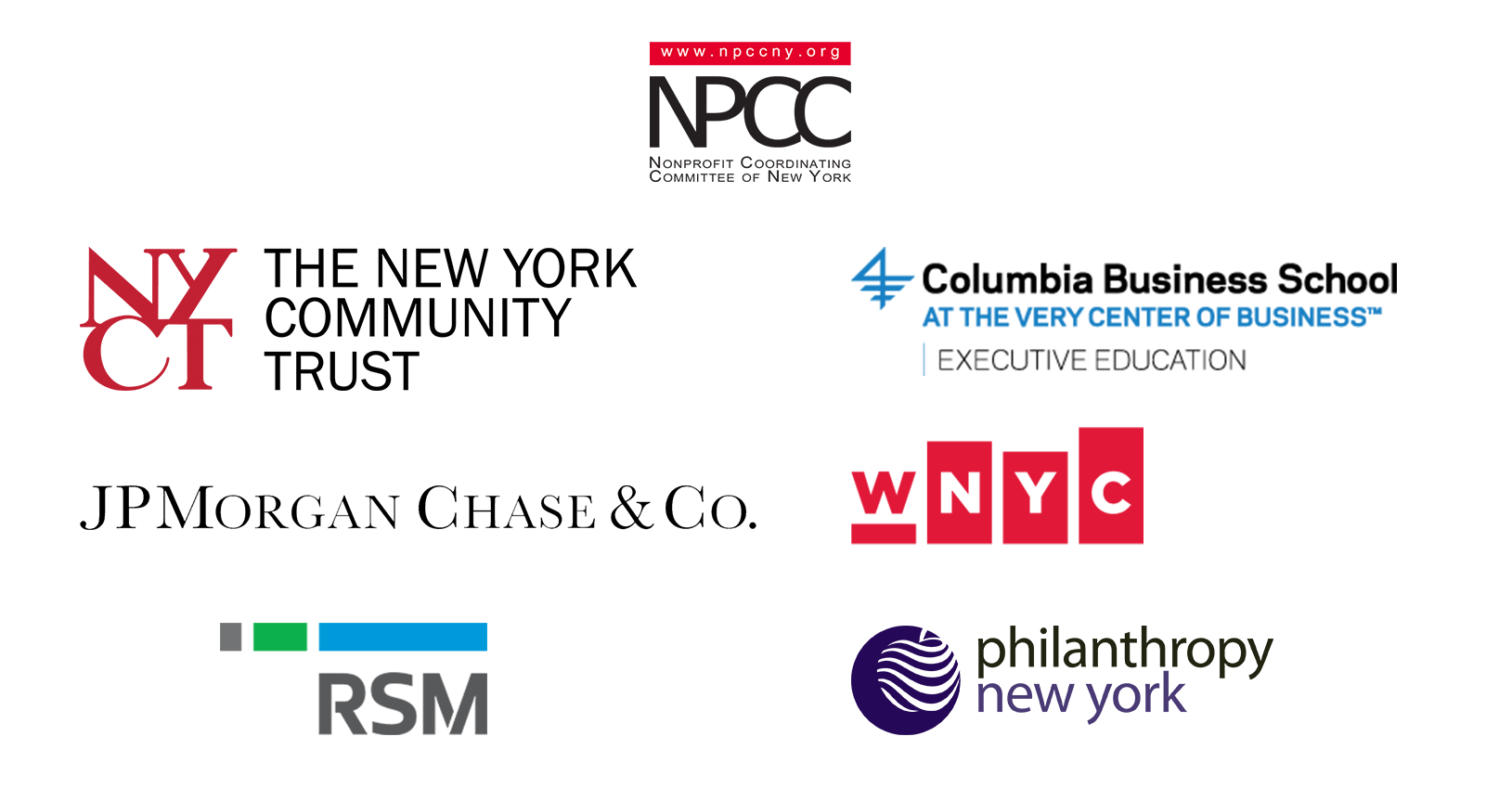 This event is not affiliated with, endorsed by, or sponsored by Columbia University.