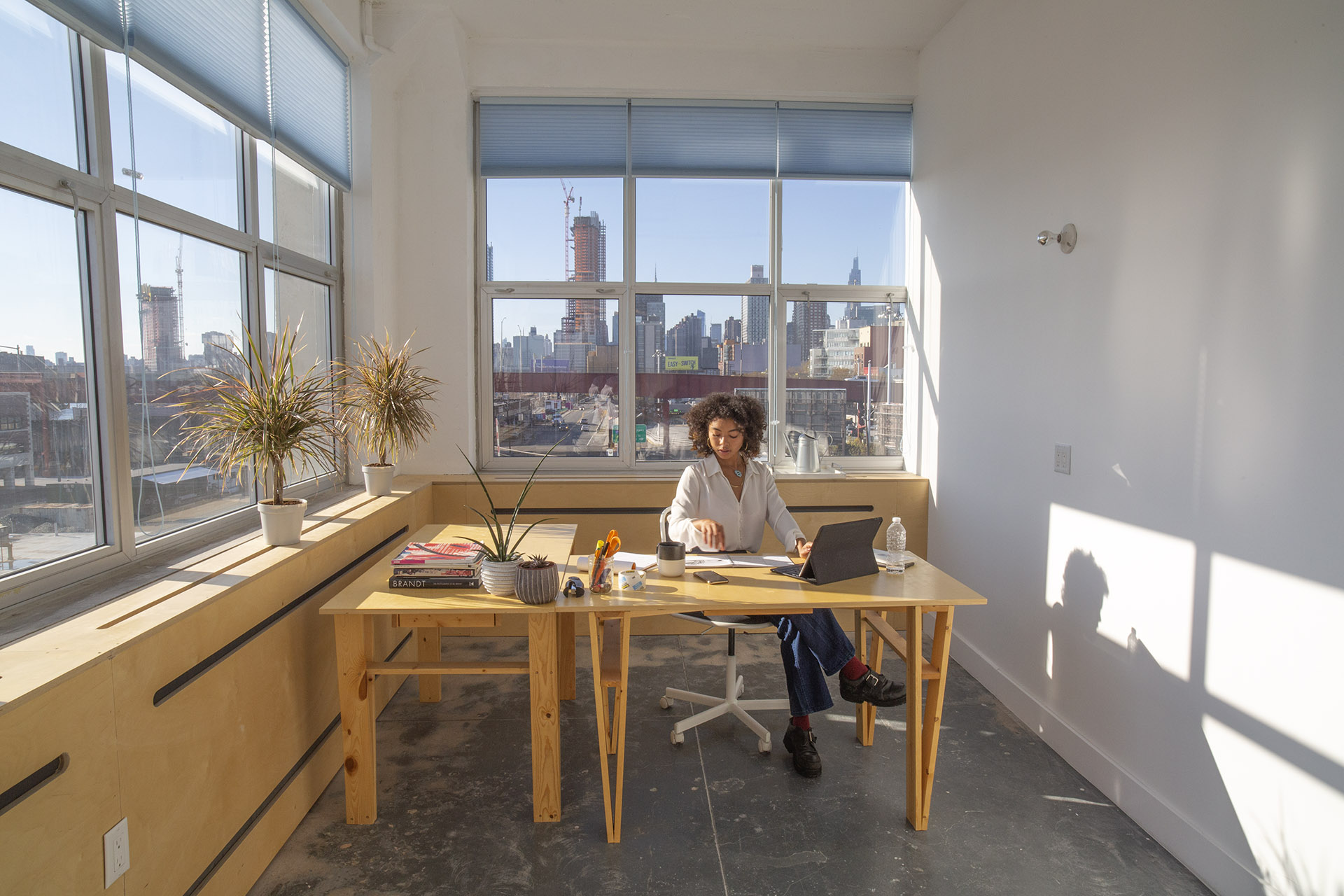 ---
Hunters Point Studios is a coworking space with private offices that was founded by two creative entrepreneurs in 2019. Our industrial loft space has views of Manhattan and Brooklyn is located in the heart of Long Island City. We offer affordable rates, efficiency and functional design. In this new era of office spaces we aim for a balance between private workspace and communal space. 
Our mission is to accommodate our members' needs, prioritizing affordability, productivity and comfort. Hunters Point Studios is conveniently located near Greenpoint, the Midtown Tunnel, and the Long Island Expressway with beautiful views of the Manhattan skyline and Brooklyn. 
Our communal space is filled with air cleansing green plants and natural light. The entire space is equipped with HEPA air filters, environmentally friendly LED lighting, energy efficient heating and cooling and privacy panels that welcome natural light. We offer communal table workspace, dedicated desk space and private offices. Our private offices range in size from 160 square feet to 380 square feet, suiting the needs of small to large teams. We work with nonprofits and offer nonprofit rates.