| | |
| --- | --- |
| Job Category: | Finance |
| Location: | Manhattan |
| Job Sectors: | Other |
---
DoSomething.org is currently hiring for a Senior Finance Manager.
Reports to: VP, Finance & Operations
Location: DoSomething.org is headquartered in New York City with a hybrid and remote work culture. Preferably, candidates will be based in the New York City Metro area.
WHO WE ARE
DoSomething.org is a twenty-nine year old nonprofit fueling young people to change the world.
We have mobilized millions of DoSomething.org members to clothe young people in homeless shelters, clean up 3.7 million cigarette butts from the streets, run the largest youth-led sports equipment drive, and registered over 350,000 young people to vote since 2018!
Want to know more about our impact? Check out our 2021 Year in Review.
THE POSITION
The Finance & Operations team at DoSomething.org is essential to our mission of empowering the most socially active generation ever. We are proudly part of the 1% of not-for-profits that have received a 4-star rating on Charity Navigator for FIFTEEN years in a row and we achieve this with a dedication to fiscal responsibility and transparency.
Under the direction of the VP of Finance & Operations, the Senior Finance Manager contributes to the mission and vision of DoSomething.org by supporting all of the organization's financial accounting, planning, reporting, analysis and compliance.  We are seeking a results- and solutions-oriented finance professional with an affinity for financial accuracy and process improvement, a keen attention to detail, and an ambition to support a collaborative and inclusive team.
WHAT YOU'LL DO
Accounting & Financial Close (45%)
Perform accounting functions necessary to complete day-to-day operations, as well as the monthly, quarterly and year end close (e.g. revenue, receivables and collections; expenses, payables and disbursements; prepaid and fixed assets; accruals and deferrals; recording bi-weekly payroll and retirement contributions; recording, reviewing, reconciling accounts and monthly reports, etc.).
Perform other aspects of the accounting process, such as general ledger maintenance, journal entry preparation, balance sheet account reconciliations, documenting period fluctuations, and research/clear account transactions.
Prepare monthly financial close reports (Statement of Activities, Statement of Financial Position) in an accurate and timely manner, with insightful data analysis for the Management team.
Own financial close, reporting and analysis and invoicing and billable process for DoSomething Strategic, our in-house strategic consultancy.
Review revenue and expense contracts and adhere to donors' reporting requirements, including restricted grants allocation.
Financial Planning & Analysis (30%)
Prepare and present detailed and timely monthly financial reports and analysis (forecast, cash flow, budget vs actuals, etc) for the Executive Team and Board of Directors.
Participate in preparing and completing the annual budget and long range plans, and related variance analysis.
Documentation, Process Improvement and Internal Controls (10%)
Support the VP of Finance & Operations in proactively identifying and implementing process improvements and actionable remedies that optimize efficiencies and improve the quality of financial analysis.
Support the VP of Finance & Operations in proactively monitoring financial risks to develop, promote, and maintain best accounting practices around strong internal controls.
Maintain compliance with and documentation of our fiscal policies and procedures.
Additional Responsibilities (15%)
Operate as the point person for day-to-day finance & accounting matters with internal and external parties.
Assist the VP of Finance & Operations in preparing and completing year-end audit schedules and Form 990.
Oversee our state solicitations application and filing process, making sure all filings are up to date.
Collaborate with the People Operations team in financial aspects of employee lifecycle onboarding, offboarding, and employee changes.
Perform ad hoc financial requests and analysis as needed.
QUALIFICATIONS
WHAT YOU BRING
4-5 years comparable, hands-on experience, including financial close, forecasting, budgeting, long range planning, audit and reporting.
Working knowledge of industry best practices; solid knowledge and a strong interest and passion for accounting and finance principles that you feel confident putting into practice.
Proven record of taking ownership of projects that led to financial and operational efficiencies and more productive and effective use of time and budget.
Proficient with accounting software required (we use Quickbooks!). Direct experience with collaborative, cloud-based tools like Slack and Google Suite (Gmail, Calendar, Drive, Docs, etc.), and Microsoft Office (Word/Excel/PowerPoint) a huge plus.
Nice to have: Experience leading/assisting with a financial system implementation
WHO YOU ARE
You have strong judgment & decision making ability for analyzing problems and developing effective, viable solutions that drive the effectiveness of the team and the organization as a whole.
You are analytical with a keen sense of being attentive to details as demonstrated by your thoroughness and accuracy in organizing tasks, responsibilities, and priorities and delivering on critical tasks with a high degree of accuracy; able to manage details without losing sight of the bigger picture.
You are solutions oriented and can navigate complex or constrained situations to find solutions, intuit where to compromise and where to hold firm, and consistently deliver on required business results while using data to effectively inform financial decisions.
You are results oriented and consistently set and achieve realistic business goals and understand the importance of meeting quality standards and deadlines.
You come with a high degree of proficiency and experience in working cross-functionally with budget owners and function leads to support, advise, educate and communicate about finance.
You've got solid written and verbal communication skills with effective financial presentation skills and the ability to collaborate across all levels in the org.
You're equipped with exemplary task-, project-, and time-management skills and you're able to navigate conflicting priorities independently, set boundaries, manage expectations and ask for help when you need it.
You value a team culture of belonging, take accountability for your work and the way you work with others, lean into continuous learning about your own filters and blindspots, and fully commit to creating a more race-intentional, equitable and inclusive workplace for our team, and organization for our members.
Compensation: Base salary range starting at $70k – $80k annually
Select Perks & Benefits
3 weeks vacation, paid winter holiday break (from Christmas to New Years), and ½ Day Summer Fridays (Memorial Day to Labor Day!).
Medical and dental premiums fully covered by us. You read that right!
An incredibly compelling reason to wake up and make it to work every day.
DoSomething.org is an equal opportunity employer. 
Please, no calls. 
————————————————
DoSomething.org and DoSomething Strategic ("we", "us") are committed to protecting and respecting your privacy. This policy explains when and why we collect personal information on candidates, and how we keep it secure.
How and why we collect data from you.
We collect and retain data that is included in your job application. This includes your full name, contact information, and any personal information disclosed in your resume, cover letter, and other supplemental application materials.
Data is collected for evaluation criteria when seeking employment at DoSomething
We will only use your data for what was originally intended — for purposes of seeking and gaining employment at DoSomething. Your data will not be "recycled" for marketing emails or to sell to third parties.
How long do we retain this data?
DoSomething will retain candidate profiles for 3 years.
Annually on August 1, candidate profiles from 3+ years prior will be entirely deleted from our system.
Is your data secure?
JazzHR maintains secure job board pages. Job boards will default to HTTPS. Additionally, if we were to terminate our contract with JazzHR our candidate data is deleted from JazzHR's systems in accordance with JazzHR's Terms of Service.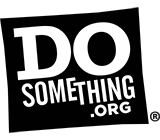 DoSomething.org
DoSomething.org is a twenty-nine year old nonprofit fueling young people to change the world.