Part-Time Program Manager
| | |
| --- | --- |
| Job Category: | Programs/Services |
| Location: | Manhattan |
| Job Sectors: | Arts & Culture |
---
About Arts For All
Arts For All offers accessible artistic opportunities to children in the New York City area who face socio-economic, physical, or emotional barriers to exploring the arts. Through Arts For All, professional artists work with youth organizations to build self-confidence, self-expression, teamwork, resilience, and creativity in children. www.arts-for-all.org
Job Description:
The Program Manager works closely with Arts For All's Executive Director, Development Associate, Program Assistant and all Teaching Artists.  Responsibilities include coordinating Arts For All's in-school and community based residencies, close communication and oversight of Teaching Artists, oversight of assessment and evaluation of programs, and assisting Teaching Artists with developing age appropriate curriculum for students that closely ties into Arts For All's core values. More detailed responsibilities outlined below.
This is a part time, 18 hours per week position, with both in-person and remote work responsibilities. While there is some flexibility, workdays are typically Monday, Tuesday, and Friday.
Arts For All conducts programming in all 5 boroughs of New York. Arts For All's office is in Manhattan. The Program Manager will travel to program sites for site visits as part of their work.  When the Program Manager is conducting a site visit to a youth organization, hours/days of the week may be adjusted accordingly.
Rates & Benefits
The weekly rate for this position is $360/week ($20/hour for 18 hours of work).  This position is eligible for two weeks of paid vacation time per 52 week calendar year.
Note: Additional work as a Teaching Artist possible for those who qualify.
Outline of Responsibilities:
Act as liaison between AFA and youth organizations and schools, schedule programs (virtual or in person), and conduct meetings with youth organization and school partners as needed.
Work closely with teaching artists, schedule and run regular check-in meetings with all Teaching Artists, help to ensure all Teaching Artists' deadlines are met, maintain all Teaching Artists virtual folders, collect all assessment and evaluation materials, manage communications around supply orders, and conduct site visits (virtual "site visits" included as needed) to observe individual teaching artists in the classroom.
Work closely with the Executive Director and Teaching Artists on assessment and evaluation of programs, including creating individual program reports at the culmination of each semester.
Work closely with the Program Assistant, including but not limited to: review of assignment sheets, booking agreements and photo release forms (which are all created by the Program Assistant) as needed, collaborate on programmatic data collection, student and teacher evaluations, and program calendar.
Work closely with the Executive Director and Program Assistant on new Teaching Artist training and any professional development needs.
Provide program information to the Development Associate as needed for fundraising purposes.
Participate in all Programming Committee Meetings.
Assist the Executive Director on additional projects and administrative work as needed.
Qualifications:
Minimum of 3 years' experience working in arts-education
Experience in assessment and evaluation of programs
Experience managing others in an effective and compassionate way
Detail oriented, and strong organizational skills
Ability to problem solve and to be flexible
Clear written and verbal communication skills
Proficiency in Google Drive, Microsoft Word, Excel, and Zoom
Ability to work in a team, as well as ability to prioritize work and time manage while working independently
Experience facilitating professional development for arts-education a plus
Degree in Arts Management, Education, or Non-Profit Management a plus
To Apply
Please send a cover letter, resume, and 3 professional references to [email protected] with Program Manager Applicant in the subject line.
Application deadline: Friday July 1, 2022.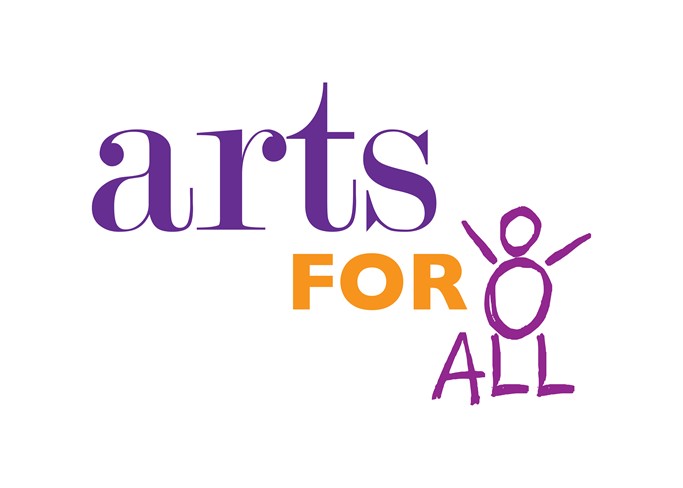 Arts For All
116 West 23rd Street, 5th Floor
New York, NY 10011
Phone: